Investor Relations
Westwing considers ESG ratings as a valuable vehicle to track and communicate on our ESG efforts and progress. We carefully prioritize ESG ratings we actively participate in. We reevaluate our approach on an annual basis based on our stakeholders' information needs. For more information on our sustainability strategy, dedicated targets and actions as well as selected insights and reports visit westwing.com/sustainability
ISS ESG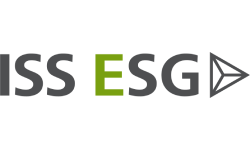 ISS ESG provides climate data, analytics, and advisory services to help financial market participants understand, measure, and act on climate-related risks across all asset classes. In addition, ESG solutions cover corporate and country ESG research and ratings enabling its clients to identify material social and environmental risks and opportunities.

In the 2022 ISS ESG Corporate Rating we reached a C- score, placing us in the Decile rank Top 3.
MSCI ESG Ratings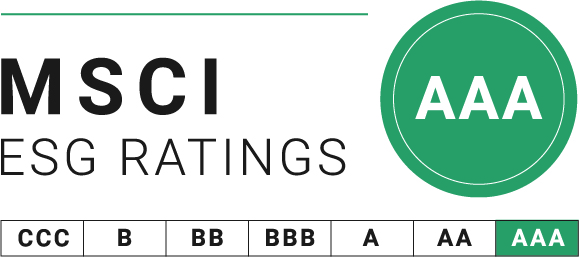 MSCI ESG Research provides MSCI ESG Ratings on global public and a few private companies on a scale of AAA (leader) to CCC (laggard), according to exposure to industry-specific ESG risks and the ability to manage those risks relative to peers. Learn more about MSCI ESG ratings here.
In 2022, Westwing received a rating of AAA (on a scale of AAA-CCC) in the MSCI ESG Ratings assessment.
THE USE BY WESTWING OF ANY MSCI ESG RESEARCH LLC OR ITS AFFILIATES ("MSCI") DATA, AND THE USE OF MSCI LOGOS, TRADEMARKS, SERVICE MARKS OR INDEX NAMES HEREIN, DO NOT CONSTITUTE A SPONSORSHIP, ENDORSEMENT, RECOMMENDATION, OR PROMOTION OF WESTWING BY MSCI. MSCI SERVICES AND DATA ARE THE PROPERTY OF MSCI OR ITS INFORMATION PROVIDERS, AND ARE PROVIDED 'AS-IS' AND WITHOUT WARRANTY. MSCI NAMES AND LOGOS ARE TRADEMARKS OR SERVICE MARKS OF MSCI.
S&P Global CSA

The S&P Global Corporate Sustainability Assessment (CSA) is an annual evaluation of companies' sustainability practices. It covers over 10,000 companies from around the world. The CSA focuses on sustainability criteria that are both industry-specific and financially material.
Westwing scored 29 (out of 100) in the 2022 S&P Global Corporate Sustainability Assessment (Score date: Feb 17, 2023) and performed in the 85 percentile in the RTS Retailing industry in the S&P Global Corporate Sustainability Assessment, meaning 85% of companies reached an equal or lower ESG Score.